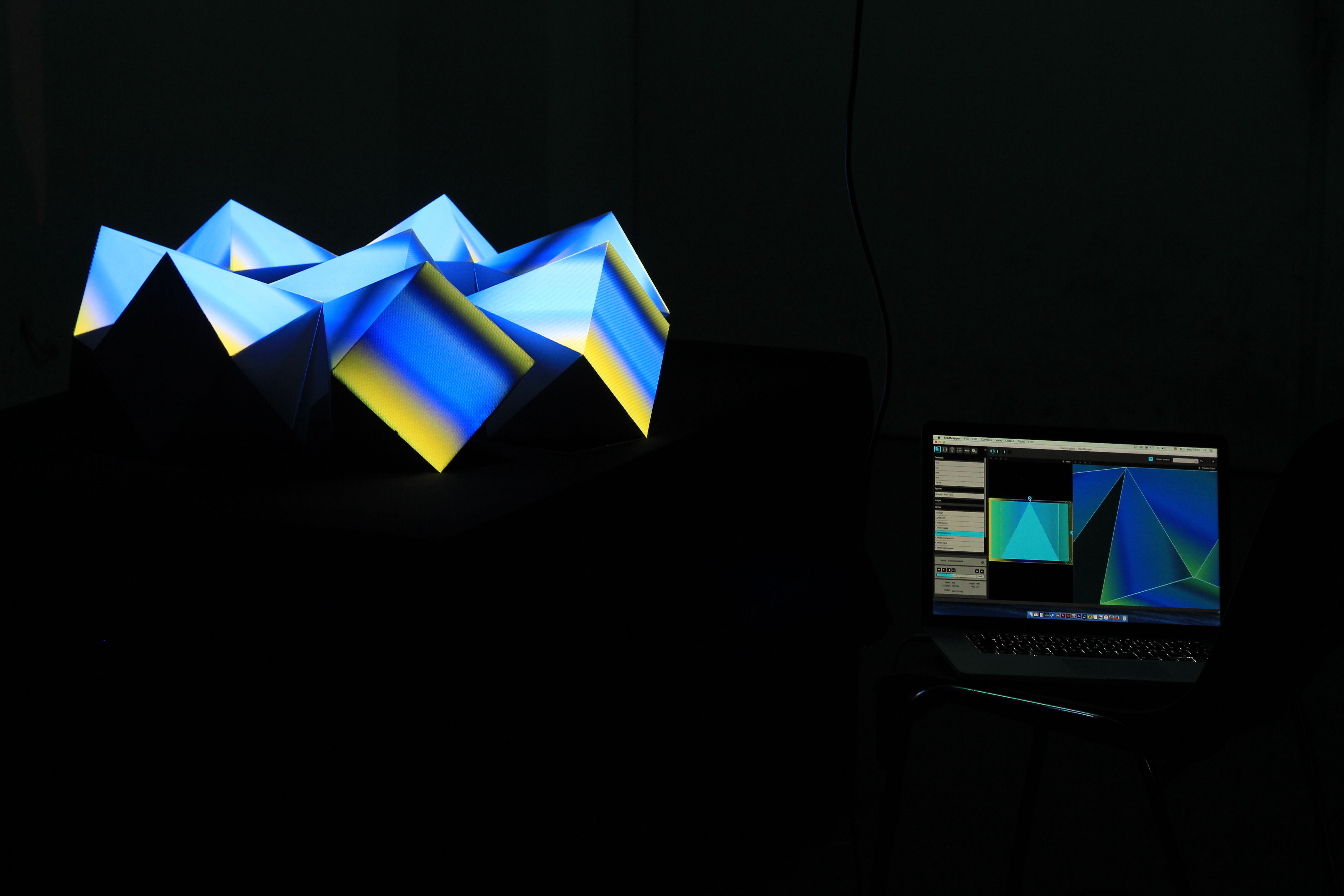 This laboratory intends to be an introduction to vjing and video mapping with the aim to explore the posibilities of live video projections and visual scenography.
During the 2 days workshop, the participants will be introduced to the live performance possibilities of Madmapper 2.0. Also will give some tools to experiment as live video cameras and sound interaction to expand the audiovisual experience.
The aim is that the assistants can defend themselves in a real environment. And to reach this aim, the last hours of the workshop, we ll organize an open doors session to show our ́ creations. For this occasion, we have the support of Garagecube.
They ll supply us with a full license ́ of the Modul8 and Madmapper software that will run for one month without restrictions.
Registration fee: 60 €
The workshop will take place when the minimum of 5 assistants is confirmed.
Max. assistants: 10
Requirements:
Mac computer.
Video adapter into VGA.
Video cameras and Midi controllers are welcome.
Please send us a message to workshop@wisp-kollektiv.de to register for this workhop!
Supported by Madmapper : http://www.madmapper.com/